Two men arrested in Spanish enclave, suspected of planning attacks
Comments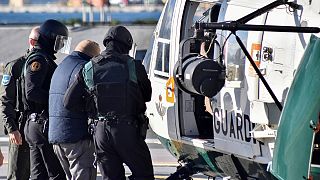 Two men suspected of preparing terrorist attacks and having links to an Islamist militant group have been arrested in Spain's North African enclave of Ceuta.
The Interior Ministry says the men were suspected of being in the advanced stage of preparing for potential attacks and had been through a long radicalisation process.
Officers searched half a dozen locations as part of the raids.