Iran takes delivery of its first post sanctions jet
Comments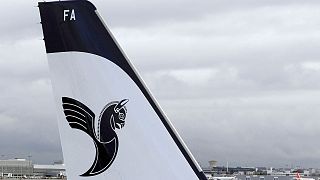 Iran has taken delivery in France of its first commercial airliner from Airbus.
The 189-seat plane, already painted in IranAir's livery, is the first of 100 ordered from the company.
It follows a deal reached in 2015 between Tehran and world powers to lift sanctions against Iran in return for curbs on the country's nuclear activities.
Iran Air is set to receive the next seven or eight planes from Airbus in 2017.
The lifting of sanctions has opened the Iranian economy to international trade and investment.
Along with the aviation developments there has been an inflow of foreign capital helping to revive its economy.