Russia slams US decision to blacklist five senior officials
Comments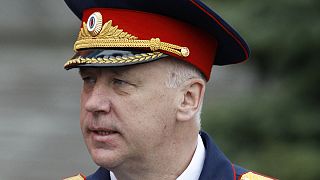 Moscow has slammed a move by the White House to blacklist five senior Russian officials, describing it as an additional step in the degradation of relations under President Obama.
Officials in Washington said the sanctions are linked to a law aimed at punishing human rights violations.
Among those blacklisted are the alleged assassins of former Russian spy and exile, Alexander Litvinenko.
He was murdered at a central London hotel in 2006 after drinking tea laced with a rare radioactive substance.
Andrei Lugovoi and Dmitri Kovtun are the men accused of poisoning him. The measure freezes all their US assets and bars them from travelling to the country.
Washington says the sanctions are not related to recent allegations Moscow ran a cyber campaign to influence November's US election.
Senior Russian federal investigator,Alexander Bastrykin, a close ally of President Putin, was also among those blacklisted.