72-year old held in connection with Kardashian robbery
Comments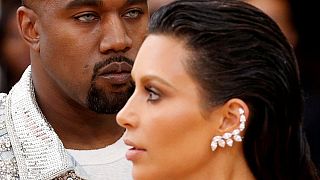 Perhaps inspired by the geriatric culprits of the Hatton Garden- robbery of 2015, it can be revealed that one of the suspects arrested in connection with the assault and robbery of Kim Kardashian is a 72-year old man.
As many as 17 people have been arrested throughout France, suspected of having a part to play in the high profile robbery at the start of October.
The 72-year old man, who has not yet been named by French authorities, was arrested in Grasse, near Nice in southern France.
Traces of the man's DNA were reportedly found in the luxury apartment in Paris where the robbery took place.
But police do not think this was a spur of the moment decision by the aged suspect. Instead, police sources say his profile matches with that of a "large-scale criminal, known for robbery".
The others members of the gang, including at least 2 sets of brothers and a trio of women, are thought to be just as experienced.
Because of the ties police believe the gang have to other organised crime, and the fact that the robbery was carried out with a gun, police in Paris will now be able to question the suspects for as long as 96 hours.
The robbery was one of the biggest of its kind to take place in central Paris, for decades.
Around €5 million worth of jewellery was stolen in the raid, but due to the small physical size of their load, the thieves were able to make their escape by bicycle.
Mrs West was in Paris for the annual fashion show. Her husband Kanye West was forced to interrupt a concert, mid-performance, due to the incident.