Former Iranian President Rafsanjani dies aged 82
Comments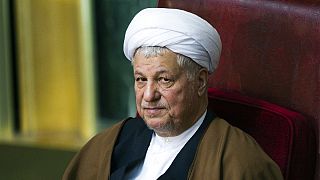 Former Iranian president Hashemi Rafsanjani has died aged 82.
State media reported he died from a heart attack after being rushed to hospital in Tehran on Sunday.
Described as Iran's greatest political survivor, he was a founding member of the Islamic Revolution in 1979. During the 80s and 90s he became a close confidante to current supreme leader, Ayatollah Ali Khamenei. He became the fourth president of Iran serving two terms from 1989 to 1997.
He remained an influential figure, heading the Expediency Council, which resolves disputes between the parliament and the Guardian Council.
His death will come as a blow for moderate reformists, for whom he was a figurehead.