'Russian campaign was multifaceted' says US election report
Comments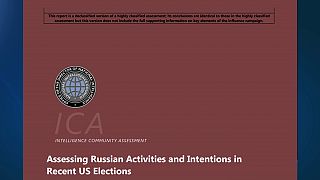 A declassified report released on Friday is the US intelligence community's starkest public description yet of what it claims were unprecedented Russian moves to manipulate American politics.
The campaign was multifaceted, the report says, including with what it calls 'Russia's state-run propaganda machine' – notably the RT international TV channel.
While Trump repeatedly questions the claims, some say protecting the country is what counts.
Former CIA boss Michael Hayden said: "My point would be Mr President-Elect, this is not about you, sorry. A lot of things may be about you. This is not one of them. This is about us. This is about our democratic processes."