Storms ease along US East coast
Comments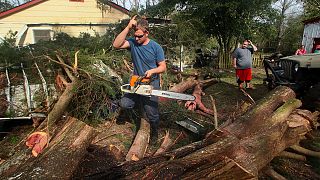 The clear-up has begun in Alabama and along the US East coast following severe storms which left five people dead.
The strong winds are now said to have eased a day after what is believed to have been a tornado killed four people in the south east of the state while a fifth was drowned in floodwater in neighbouring Florida.
On Monday electricity cables were brought down in several states along the Gulf of Mexico leaving tens of thousands of customers without power.