Ford scraps Mexico plant following Trump criticism
Comments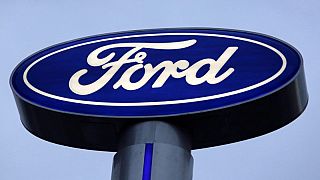 Ford Motor Company has scrapped a planned Mexican car factory and is instead extending its operations in Michigan by creating 700 jobs.
The cancellation of the 1.6 billion dollar plant followed criticism by Donald Trump of General Motors over its production of models in Mexico.
Ford CEO Mark Fields claims the decision was just a coincidence and was made due to a fall in North American demand for small cars like those that would have been made at the Mexican plant.
"We're also encouraged by the pro-growth policies that President-elect Trump and the new Congress have indicated that they will pursue."
Ford is not abandoning production completely in Mexico, but is switching production of its Focus model to its existing plant in Hermosillo there to improve profitability.
General Motors is sending Mexican made model of Chevy Cruze to U.S. car dealers-tax free across border. Make in U.S.A.or pay big border tax!

— Donald J. Trump (@realDonaldTrump) January 3, 2017
In his tweet the President-elect repeated his campaign message targeting General Motors, saying they should make products in the US or pay a promised border tax.
General Motors has defended its production of some of its Cruze line by saying the cars were for global customers and not meant for the US market.
JUST IN : GM says Chevy Cruze, which Trump earlier criticized for being "Mexican made" & sold "tax free across border", is made in Ohio. pic.twitter.com/oh66pKfdiB

—

CNBC

(@CNBC) January 3, 2017
Part of Trump's appeal to voters in last year's presidential election lay in his pledge to boost domestic jobs. His apparent efforts to brow beat the US car industry show he's prepared to go further than previous leaders in trying to influence corporate decisions.