Former head of Helsinki drug squad sentenced in drug smuggling scandal
Comments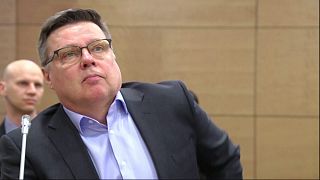 The former head of Helsinki police's drug squad has been sentences to ten years in jail for his role in smuggling close to a ton of hashish into Finland.
Jari Aarnio faces a total of 13 years in prison, including a previous jail term related to the purchase of police surveillance equipment.
He was found guilty of organising the smuggling of around 900 kilograms of the drug from the Netherlands and preventing police from investigating the case.
The court said in a statement that Aarnio had ruthlessly abused his position and his actions had endangered public trust in the police.
After his arrest in 2013, Aarnio denied all charges.
The case is rare in Finland – a country which anti-corruption watchdog Transparency International classes as the second least corrupt country in the world behind Denmark.