Russia condemns new shelling of its embassy in Damascus
Comments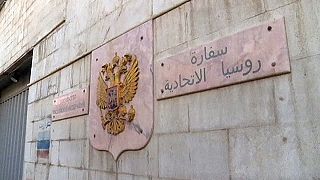 The Russian foreign ministry says its embassy in Damascus has been shelled twice, but there are no reports of injuries or major damage.
The ministry said in a statement that the attacks happened on Wednesday afternoon.
The embassy has been targeted numerous times in the past.
The ministry slammed the latest shelling as a "provocation aimed at derailing a peace accord in the country".
A shell is reported to have hit an inner yard, while another landed near the diplomatic mission.