Mexican teen's birthday party goes viral
Comments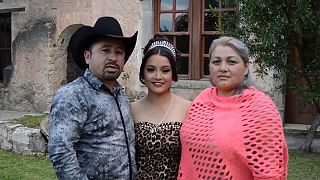 Little did this Mexican family know that by posting an invitation to their daughter's coming-of-age party on Facebook, 1.3 million people would RSVP.
Now that's a birthday 15 year-old Rubi Ibarra will remember. Hundreds flocked to her party in northern Mexico on Monday, with some even coming from the United States to attend.
The video had sparked tributes by musical stars, become the butt of jokes nationwide, and drawn sponsorship offers by companies. Police had to help the family secure the event.