Anger in Romania as president blocks female Muslim as PM nominee
Comments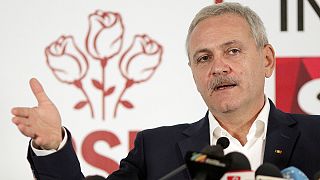 Romania was tipped to have its first female and first Muslim prime minister, until the country's president on Tuesday rejected the Social Democrat Party's nomination.
The winners of a general election two weeks ago, the PSD is furious with the president, giving a strong reaction at a news conference.
Liviu Dragnea, the PSD leader, said: "This man wants to trigger a political crisis in Romania."
"We will conduct a quick analysis and if, following this, we reach the conclusion that it is good for the country to suspend the president, I will not hesitate."
Romania's president, Klaus Iohannis, said he carefully examined the pros and cons of the nomination and decided not to accept it, without giving reasons.
He called for the PSD and its coalition partner to come up with another name.
The rejected nominee, Sevil Shhaideh, is a close ally of the PSD leader, who was ruled out for the post of prime minister because of a previous criminal conviction.