Three arrests made in connection with Berlin attack
Comments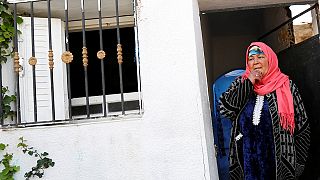 Three men have been arrested in Tunisia, in connection with Monday's lorry attack in Berlin.
The three, aged between 18 and 27, have been in contact with Amri via social media, and also reportedly sent him money.
One of the arrested men is believed to be Amri's nephew.
The main suspect, Anis Amri, was shot dead in Milan on Friday.
There have been multiple protests in the Tunisian capital over whether to bring Tunisian extremists back to prosecute them, or not.
One protester said that: "These extremists have committed crimes against humanity, political crimes and terrorist crimes that are punishable by law. Their actions are illegal around the world, and in Tunisia. Some people want them to return to Tunisia, this protest opposes that plan".
Others have called for known extremists already in the country to be taken to trial and imprisoned.
The protesters in Tunis gathered outside the Bardo Museum, where gunmen, apparently linked to ISIL, killed 22 in March 2015.
The attack on a central Berlin christmas market killed 12 and injured many others