Fake prosecco: put a cork in it!
Comments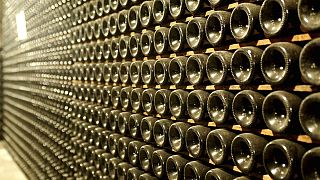 'Tis the season to be jolly and bottles of fizz are being bought and popped by many of those who celebrate Christmas across Europe.
But the Italian authorities are feeling far from jolly about the soaring production and sale of fake prosecco and are clamping down on the sale of fraudulent fizz.
Prosecco production is tightly controlled, with only sparkling wine made from grapes in the north eastern Italian region of Veneto allowed to use the name.
But, according to the latest report by Italy's consortium of prosecco producers, the fraudulent use of the name 'prosecco' is becoming more widespread. It has been mainly happening mainly online, but it has also become common to be served another type of sparkling wine at a bar in Italy when ordering a prosecco, the report found.
Data released by the Central Inspectorate of Quality Protection and Fraud Repression, part of the Italian Ministry of Agriculture, showed there were 545 fraudulent uses of the name prosecco during the two years since December 2014.
The consortium carries out about 100 inspections across the country, sending out agents to shops and bars to identify fraudulent product.
Wine expert Francesco Trimani says consumers also need to be wary to make sure they are buying the real thing.
"The more controls there are, the more the culture of prosecco will spread out. Consumers need to be aware and ask for prosecco DOC (controlled origin denomination) or DOCG (controlled and guaranteed origin denomination), depending on what they want, but it needs to be prosecco," Trimani said.
"This is fundamental because, far more serious than fake prosecco bottles is when other kinds of sparkling wines are illegally sold as prosecco."