Italy approves bailout fund for failing banks, including Monti dei Paschi
Comments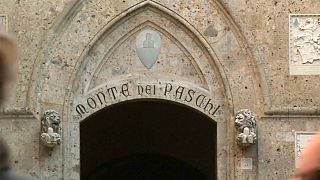 The Italian government has approved a €20 billion bailout fund, as Monti dei Paschi fail to raise desperately needed funds from private investors.
Although the fund will be available for all banks in need, it is the fate of the Monti dei Paschi bank that has triggered this decision.
Prime Minister Paolo Gentiloni said at a press conference that: "(There are) two fundamental objectives for us. The first is to protect savings as far as possible. The other is to make our banking system stronger and more solid".
The oldest surviving bank in the world aimed to raise €5 billion from private investors this week, but came up short.
The bailout process has been coordinated alongside the EU, according to Italian ministers.
The bank will not trade on the stock market today, in an effort to avoid dangerous speculation.
The process is divided into two parts: State intervention to guarantee liquidity, and a second intervention to reinforce its equity position.