Ikea agree payment over child deaths
Comments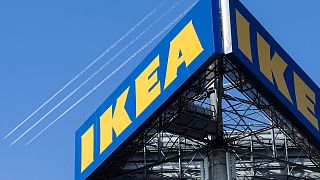 Ikea has agreed to pay nearly €48 million to the families of three toddlers in the US, killed by falling chest of drawers.
Camden Ellis, 2, Curren Collas, 2, and 23-month-old Ted McGee were each crushed when the Malm chest of drawers toppled over, between 2014 and 2016.
Ikea confirm a "tentative settlement" has been reached, though a court must approve the agreement.
In addition, Ikea will donate €47,000 to three children's hospitals in the US, and
€95,000 to a children's safety charity.
Feldman Shepard, the law firm representing the families, described the settlement as "a reflection of the seriousness of what happened", adding that all three deaths were preventable.
Ikea have since recalled millions of the units in North America, after first recommending customers install wall mounts.
Ikea also agreed to only sell furniture which either meets or exceeds US voluntary safety standards.