What we know about Christmas market attack in Berlin
Comments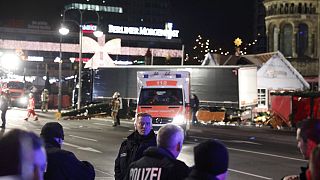 What we know
At around 8pm

CET

on Monday, December 19, a lorry ploughed into a Christmas market in Berlin's Breitscheidplatz in a deliberate attack.
The death toll stands at 12, with 48 injured, 18 seriously according to German police.
German interior minister Thomas de Maiziere says the attacker could still be at large.

ISIL

claims responsibility for the attack.
A Pakistani asylum seeker who was arrested after having allegedly fled the scene of the attack, has now been released due to lack of evidence.
Polish truck driver whose vehicle was used in attack was found dead in cab of lorry.
Where did the 'attack' happen?
Photo gallery