Disgraced ex-Israeli president to be freed from jail
Comments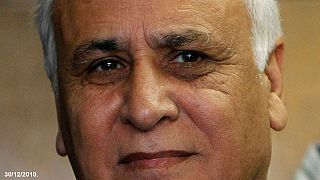 The disgraced former Israeli president, Moshe Katsav is to be freed on parole after serving five years of a seven year jail term for rape.
He could walk free next week although an appeal against his release is being considered.
Katsav, a former member of the right-wing Likud party, left office in 2007 and was convicted in 2011 of raping an aide when he was a cabinet minister in the late 1980s. He was also found guilty of sexually harassing two other women while president.
He has for a long time denied any wrongdoing and has been turned down for early release on two previous occasions.