Where in the EU are employees best and worst paid?
Comments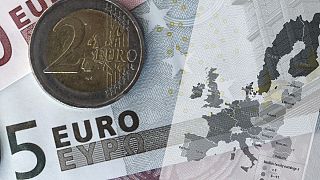 The UK is the only major EU economy where average wages have failed to return to pre-crisis levels, new figures reveal.
Median hourly earnings were 14.81 euros in 2014, the latest year for which data is available, compared to 14.95 euros before the 2007-2008 financial crisis.
Earnings rose in every other EU state – for which data was published – except Cyprus, according to Eurostat.
These figures, which do not take into account the cost of living, reveal median hourly earnings are highest in Denmark, Ireland and Sweden and lowest in Bulgaria, Romania and Lithuania.
It comes as the EU's statistical agency revealed one-in-six employees in the bloc are on what's considered low wages.
But for seven countries – the EU's powerhouse Germany, UK, Latvia, Romania, Lithuania, Poland, Estonia – the proportion is higher: more than one-in-five are earning badly.
But there is a silver lining: low unemployment. Of the seven, only Latvia had unemployment levels higher than the EU average.
The proportion of low wage earners is lower than 10 percent in the Scandinavian trio of Sweden, Denmark and Finland, as well as Belgium, France and Italy.
Median hourly wages in the EU: 2006-2014
Hover and click on the arrows of each column to explore and re-order the data.
Mapped: Median hourly wages in the EU
Proportion of employees on low wages
Scroll over the infographic to see each country's value.