French ex-budget minister Cahuzac is jailed for tax fraud
Comments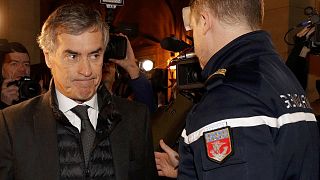 Former French budget minister Jerome Cahuzac, who led a government crackdown on tax dodgers, was sentenced to three years in jail in Paris on Thursday – for hiding an offshore bank account of his own.
Convicted of tax fraud and money laundering, the 64-year-old left the courthouse without commenting.
His lawyer, Jean Veil, said he would lodge an appeal to seek a softer sentence. In the meantime, Cahuzac retains his freedom.
"Three years is too heavy," Veil said.
Cahuzac, a cosmetic surgeon by trade, resigned in disgrace in March 2013, several months after damning revelations by the investigative website Mediapart.
Only after authorities launched an official inquiry, did he admit that he had held an undeclared account over 20 years, first in Switzerland and later in Singapore.
He was meant to be fighting tax dodgers not joining them. French ex-minister jailed for three years: https://t.co/e1Z7PCrKvI

— The Local France (@TheLocalFrance) 8 décembre 2016
Until then Cahuzac had repeatedly denied any such account existed, once in particularly dramatic fashion
in a declaration in parliament.
After ultimately admitting he had lied, Cahuzac was also expelled from the Socialist Party, of which he had been a member since the 1970s.
The scandal deeply embarrassed President Francois Hollande who took power in 2012, promising that his
government would be beyond reproach after years of corruption accusations that dogged his predecessors.
Cahuzac's ex-wife Patricia was given a two year jail term in the case and the Reyl bank of Geneva was fined 1.875 million euros for its part in the affair.
with Reuters