Calabria mayor among 14 held in Italy anti-mafia sting
Comments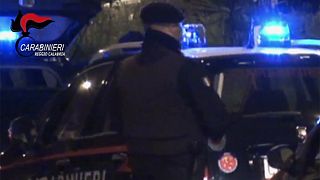 Police in southern Italy have arrested 14 people in an operation against the organised crime network the "Ndrangheta.
Those held include the mayor of the town of Bova Marina on the southern coast of Calabria.
Vincenzo Crupi and other senior local officials were placed under house arrest on corruption charges relating to the local contract for rubbish collection.
Investigators say the business is "controlled" by a mafia clan.