Parents of Sandy Hook victims release powerful video about gun violence
Comments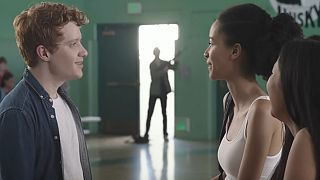 The Sandy Hook Promise, an organisation set up by family members of those tragically killed during an elementary school shooting in Connecticut, USA, four years ago, has released a video urging people to spot the early signs of gun violence in schools.
In the video, the audience is introduced to high-school student Evan and follow him on a romantic adventure.
Meanwhile, in the background, another student appears to be planning a shooting.
"While you were watching Evan, another student was showing signs of planning a shooting. But no one noticed," explained a spokesperson from the Sandy Hook Promise.
The powerful campaign aims to "educate and empower parents, schools and community organizations on how to prevent gun violence before it happens."