Russia says ISIL leader killed in North Caucasus
Comments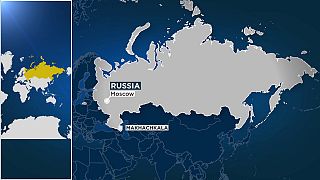 Russia says it has killed an ISIL leader in the North Caucasus mountains along with four other militants in a raid on a stronghold near the southern Russian city of Makhachkala, the capital of the Republic of Dagestan.
Thirty five year old Rustam Aselderov – also known as Sheikh Abu Mohammad al-Qadari – swore allegiance to the militant group in 2014 and had been linked to terrorist acts in Russia's Volgograd.
He was reportedly chosen as an "emir" by ISIL leader Abu Bakr al-Baghdadi.
A large cache of weapons was reportedly discovered in the hideout.