Formula One champion Nico Rosberg announces shock retirement
Comments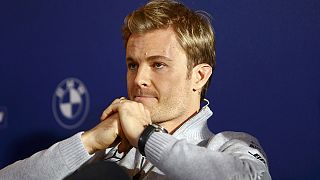 Newly crowned Formula One champion Nico Rosberg has announced he's quitting the sport less than a week after winning his first world title with Mercedes.
In a statement on Facebook, the German said: "from the moment when the destiny of the title was in my own hands, the big pressure started and I began to think about ending my racing career if I became world champion."
"On Sunday morning in Abu Dhabi, I knew that it could be my last race and that feeling cleared my head before the start. I wanted to enjoy every part of the experience, knowing it might be the last time," the 31-year-old added.
Rosberg, who lost out to Britain's Lewis Hamilton in the previous two years, made it third time lucky on Sunday when he clinched his maiden title with a second-placed finish behind the triple world champion at the season finale.
The childhood friends have been fierce rivals in Formula One and their body language was distinctly frosty immediately after Rosberg claimed the honours.
Rosberg lost any hope of claiming the 2014 title with an engine problem at the final race of that season but, unlike Hamilton, has had no such reliability issues this year.
"For me it was difficult to stomach. In 2015 I lost to him again. It will now take some time for him to process this," Rosberg said