UN slaps new sanctions on North Korea
Comments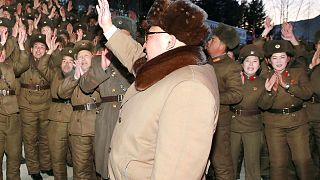 The UN Security Council imposed new sanctions on North Korea on Wednesday, aimed at cutting the reclusive state's annual export earnings by a quarter.
Punishing Pyongyang's fifth and largest nuclear test in September, the 15-member body
notably adopted a resolution to slash North Korea's biggest export, coal, by about 60 percent.
It follows long negotiations between the United States and China, thought to be the only country buying coal from North Korea, its close ally.
The US-drafted resolution also bans copper, nickel, silver and zinc exports and the sale of statues by Pyongyang.
U.N. votes to tighten sanctions on North Korea https://t.co/IlBkiyEo30

— TIME (@TIME) 30 novembre 2016
"I welcome the unanimous adoption of this new resolution," UN Secretary-General Ban Ki-moon told the council.
"Maintaining such unity is crucial in tackling security challenges on the Korean peninsula and beyond."
Reclusive North Korea has been under United Nations sanctions since 2006 over its nuclear and ballistic missile tests but, despite the measures, leader Kim Jung-un's sabre-rattling has continued.