Fears of paedophilia cover up as English Football Association launches sex abuse inquiry
Comments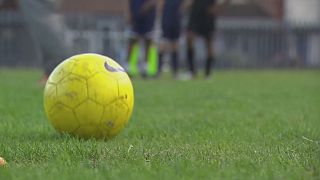 The English Football Association has launched an independent internal inquiry into allegations of sexual abuse by coaching staff against youth players, amid fears of a wide scale cover up.
A number of former players have come forward in recent weeks to tell of the abuse they suffered at the hands of their coaches and trainers.
An investigation by the British newspaper The Sunday Times found that at least eight youth football coaches have been prosecuted on charges relating to the sexual abuse of children since the late 1990s.
All eight were jailed and reveal the attempts of predatory paedophiles targetting youth football teams.
Lawyers representing the victims, however, said that they feared many more cases had been "hushed up", with clubs paying damages but insisting on confidentiality and that the police were not involved.
Jason Dunford, who played under Barry Bennell, the convicted former coach currently at the centre of the scandal, as a teenager says he believes the victims who have spoken out are "just the tip of the iceberg".
While he managed to stave off Bennell's advances, he alleged that "hundreds, if not thousands" of former players were abused at their youth clubs, who "hid it away from the rest of the footballing world".
Bennell, 62, who has served a total of three prison sentences amounting to 15 years for paedophilia related charges, worked for at least four English clubs as a talent scout and youth trainer.
Most of the abuse allegations concern his time at Crewe Alexandra – a club in the northeast of England – where he worked from around 1984 until he was sacked in 1992 for reasons that have never been made public.
As head coach of the Stone Dominoes, he oversaw the side's 1994 tour of the USA, where he was arrested after a 13-year-old club player claimed that Bennell had sexually abused him.
He served a four year prison sentence charged on six counts of sexual battery and lewd and lascivious behaviour.
After his release and return to England in , he was arrested again on charges of indecent assault, buggery and attempted buggery dating back to the 1970s against children aged between nine and 15, to which he pleaded not guilty.
He was jailed for nine years but received another sentence of two years in 2015 after pleading guilty to another sexual abuse charge.
As yet more players come forward and more clubs are implicated in the scandal, it is believed by some that not enough was done to prevent the abuse.