Georgian parliament approves re-election of Giorgi Kvirikashvili
Comments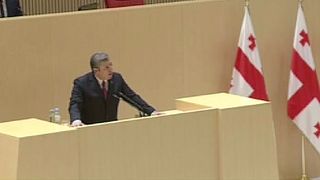 The Georgian parliament has approved the re-election of Giorgi Kvirikashvili as prime minister.
The 49-year-old has served as premier since 2015.
His Georgian Dream party, which came to power in 2012, won parliamentary elections in October, amid accusations from the opposition of massive vote rigging, and isolated incidents of violence.
They stood on a platform which is pro-West but also favours closer ties with Russia.