Germany to cull thousands of poultry after bird flu outbreak
Comments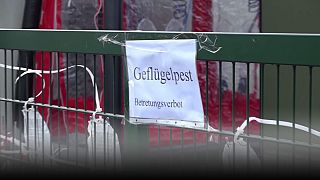 Authorities in Germany have decided to kill 92,000 poultry after a series of high risk H5N8 bird flu cases have been confirmed across the country.
The highly contagious strain has been repeatedly found in recent days and the authorities have tightened sanitary rules for farms.
Several other European countries have found cases of the strain in the past few weeks and some have ordered that poultry be kept indoors in an attempt to stop the virus spreading.
Poultry farmers are now worried that their profits will be hit just as the Christmas season begins when duck and goose are in high demand.
The virus hasn't yet infected humans and the risk is low, but it is evolving and scientists say it remains a possibility.