France's ex-President Sarkozy backs Fillon after shock primary defeat
Comments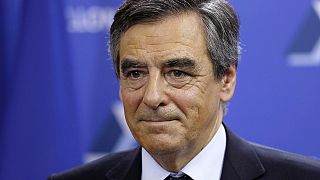 Former French President Nicolas Sarkozy has endorsed his rival Francois Fillon after his shock exit from the Republican presidential primary.
Sarkozy crashed out of the race to become the centre right's candidate for President on Sunday night, finishing behind former Prime Ministers Fillon and Alain Juppe.
Conceding defeat, Sarkozy said: "I see it as my duty to say frankly and clearly and loyally that, whatever my past disagreements with him,Francois Fillon appears to have best understood the challenges which France is facing. I will therefore vote for him in the second round of the primary."
The result was a major upset for Sarkozy, who had been widely tipped to make the second round, and almost certainly spells the end of his political career.
A social conservative, free market reformer who admires Margaret Thatcher and whose wife is Welsh, Fillon came close to winning the nomination outright, with more than 44 percent of the vote.
Prime Minister under Sarkozy, he will now face the more moderate Juppe in next Sunday's second run-off. The mayor of Bordeaux, who was also a prime minister under Jacques Chirac, won around 28 percent of the poll.
On the streets of the French capital, Fillon's win was not the outcome many Parisians had expected.
"I'm a bit surprised because the trend was more with Juppe, and the dynamic was with Fillon in the end and he profited from it. But I think it's more of a penalty vote against the third person, Nicolas Sarkozy."
The eventual winner of the Republican primary is expected to have a strong chance of victory in next year's presidential election.