Trump insists White House transition on track amid reports of disarray
Comments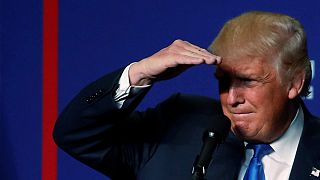 Donald Trump has defended the selection of his transition team amid claims it is in disarray.
Despite the reported departure of two senior members of his inner circle working on national security, Mike Rogers and Matthew Freedman, the president-elect tweeted late on Tuesday that the selection process of his new cabinet was ''very organised''.
Last week Trump ditched New Jersey Governor Chris Christie for Vice-President-elect Mike Pence to head his transition team.
Meanwhile, the billionaire is said to be eying Wall Street veteran Steven Munchin as his choice for treasury secretary. The former Goldman Sachs partner was Trump's campaign finance manager.
Elsewhere, Wilbur Ross is thought to be in line for another key economic role in the new administration – commerce secretary. The billionaire investor has been a vociferous critic of international trade deals, including NAFTA.
Despite having no direct foreign policy experience, Trump's old friend, former New York mayor Rudy Giuliani is the frontrunner for the prize job of Secretary of State, according to the New York Times.
The latest speculation on who will form the president-elect's team follows the key appointments to the White House of Reince Priebus, who will be Trump's chief of staff and the controversial inclusion of right-wing media executive Steve Bannon as his chief strategist.