US faces investigation into war crimes in Afghanistan
Comments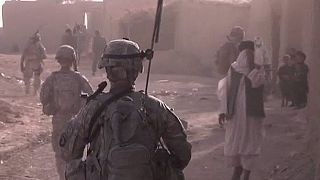 The Prosecutor of the International Criminal Court has said that a full investigation into potential war crimes committed in Afghanistan is likely.
In a preliminary report published on Monday, Fatou Bensouda said that she had a reasonable basis to believe that war crimes, including torture, had been committed.
As a result of its examination, the Court has identified, at a minimum, the following crimes:
a. Crimes against humanity and war crimes by the Taliban and their affiliated Haqqani Network;
b. War crimes of torture and related ill-treatment by Afghan government forces, in particular the intelligence agency (National Directorate for Security), and the Afghan National Police; and
c. War crimes of torture and related ill-treatment, by US military forces deployed to Afghanistan and in secret detention facilities operated by the Central Intelligence Agency.
The possible charges relate to the period between 2003 and 2004, although allegedly continuing in some cases until 2014.
The US is not a member of the court but can face prosecution for crimes committed within the jurisdiction of a country that is a member, as is the case for Afghanistan.
NEW: ICC prosecutor's report: "Reasonable basis to believe" war crimes committed by US forces in Afghanistan + extending to secret sites. pic.twitter.com/BD4UxqgKHk

— Micah Grimes (@MicahGrimes) November 14, 2016
Any final decision on the investigation would have to be approved by judges.
The US is thought to be unlikely to cooperate with the International Criminal Court. In a speech during his election campaign, President Elect Donald Trump praised the use of waterboarding, saying that the US had to 'fight fire with fire'.