Dassey - 'Making a Murderer' case - to be freed
Comments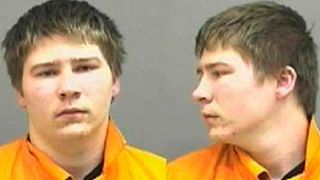 A US federal judge has ordered the release of Brendan Dassey who was jailed for life for helping his uncle kill a woman in 2005.
The case became a cause célèbre when it was made the subject of the Netflix documentary "Making a Murderer" which questioned the handling of the investigation.
Dassey, now 27, and his uncle Steven Avery were convicted in separate trials of killing photographer Teresa Halbach in Wisconsin. Halbach's charred remains were found at Avery's home.
In August, a judge ruled the guilty verdict returned by a trial jury in 2007 against Dassey was based on a coerced confession he gave as a 16-year-old youth with a learning disability. The police had also made false promises to Dassey, who had an I.Q. of 76, rendering his confession involuntary.
Dassey could be released within 90 days unless prosecuters attempt to retry him. His uncle's conviction has also been disputed, but for now he is to remain in prison.
Making a Murderer's Brendan Dassey will be released from prison https://t.co/BKukJBTnNS

—

TIME

(@TIME) November 14, 2016