Several wounded in Istanbul explosion
Comments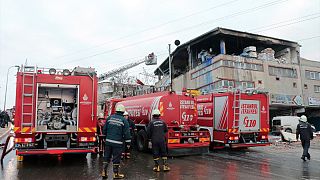 Several people have been wounded in an explosion in the Maltepe district of Istanbul, according to reports.
Initial reports suggest the blast is thought to have come from a package sent by courier to an electronics company.
Maltepe is a commercial and residential district on the Asian side of the city.
Turkey has been on high alert in recent weeks after a spate of attacks by ISIL, Kurdish and far-leftist militants.