Merkel backs Foreign Minister Steinmeier for German presidency
Comments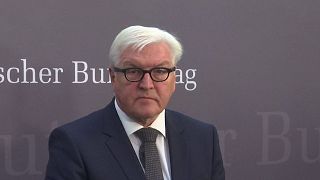 Germany's Frank-Walter Steinmeier is hotly tipped to become the country's next president after Chancellor Angela Merkel's Christian Democrats agreed to back his candidacy.
Currently foreign minister, if approved, the Social Democrat would take up the largely ceremonial post from incumbent, Joachim Gauck, in February next year, when the president steps down.
Merkel's CDU party is said to have reluctantly thrown its weight behind Steinmeier after failing to find a suitable candidate of its own.