Women in Kabul's military training academy are proud to serve and protect their country, despite opposition and threats
Kabul's military training academy is churning out classes of enthusiastic women to serve in Afghanistan's army, but the realities of rising violence and a conservative society make the future for the young recruits far from certain.
I decided to join the army to save the lives of my people and to defend ourselves

Afghan woman soldier
Some of the nearly 150 women training to be officers in the latest class say they feel proud to be part of the effort to secure the country, still racked by an insurgency by the Taliban and other militants to topple the Western-backed government.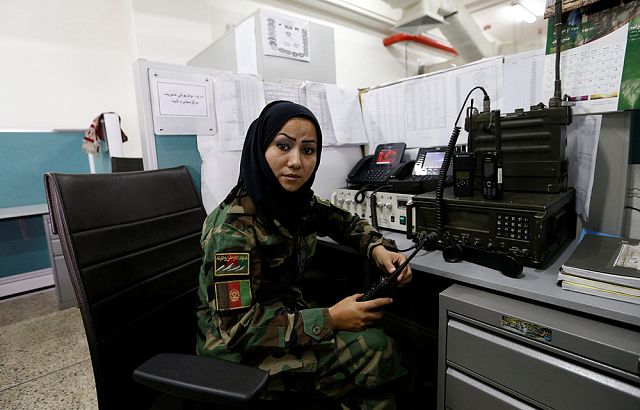 "I decided to join the army to save the lives of my people and to defend ourselves," said Sakina Jafari, 21, adding that she believed her service set an example.
"This encourages other girls to join the army's ranks."
Afghanistan is one of the hardest places in the world to be a woman, according to the United Nations, despite years of pressure by women's groups and international donors.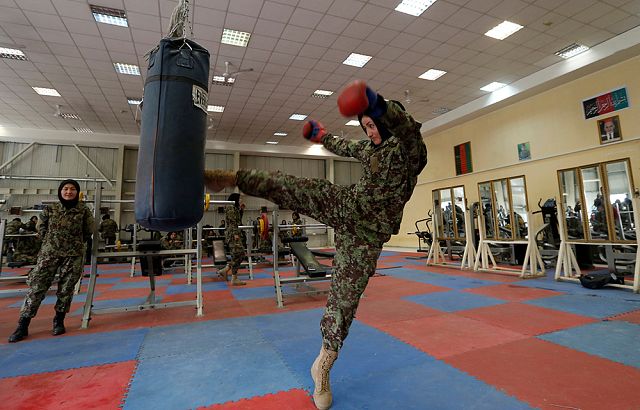 Women and men train separately at the base on the outskirts of the capital, but officers say the training is similar, and includes physical education, firearms, tactics and medical care.
Unlike many Afghans, all the women who graduate from the academy are literate and will go into one of several non-combat roles, including management, human resources, logistics, radio operations, or intelligence, said Lieutenant Colonel Cobra Tanha, a 28-year military veteran.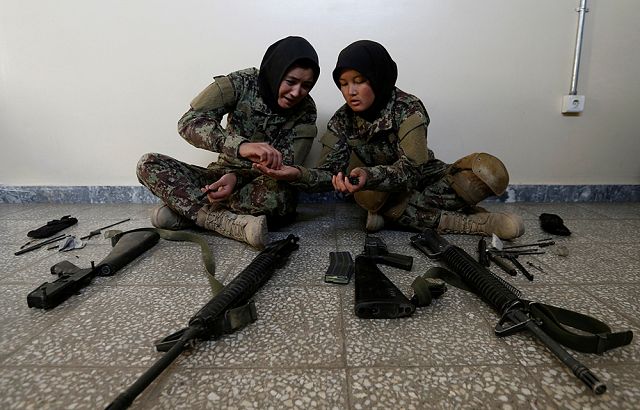 Some, however, may go on to assist Afghan special forces with missions like night raids, which often require women to help with culturally sensitive searches of homes, she said.
The United States, which has about 7,000 troops in Afghanistan as part of a NATO-led mission to help advise and train Afghan forces, has budgeted at least $93.5 million in 2016 to try to increase the number of women in the military.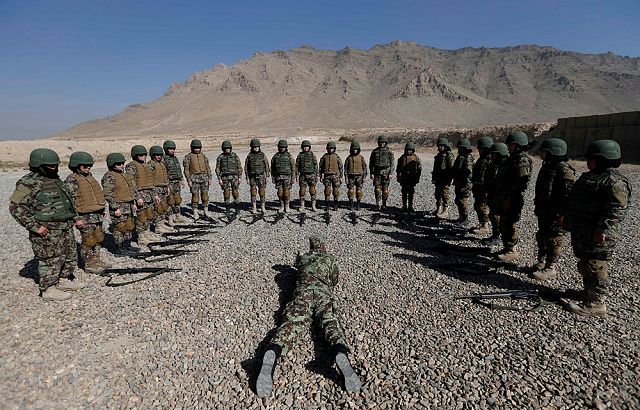 Despite years of investment, the Afghan army fields less than 900 women soldiers, far fewer than the goal of 5,000, according to the U.S. government's Special Inspector General for Afghanistan Reconstruction (SIGAR).
Hasina Hakimi, 19, said she could not return to her home province because of Taliban threats, and many women report facing challenges within the army itself.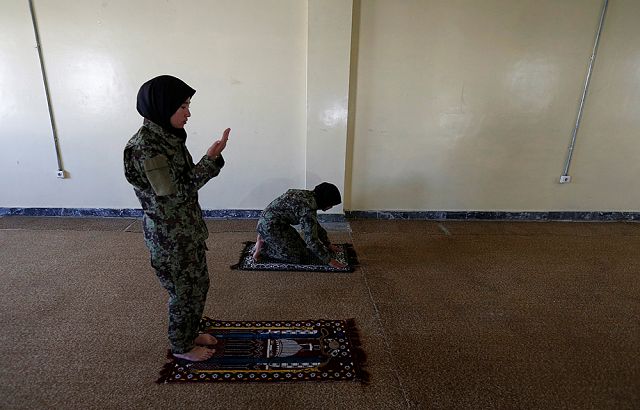 Women working in public positions are controversial in Afghanistan. Last year, nearly 60 percent of Afghans surveyed by the Asia Foundation said they did not consider it acceptable for women to work in the army or police.
Even after joining, women may find obstacles to jobs and being promoted in the military, SIGAR reported.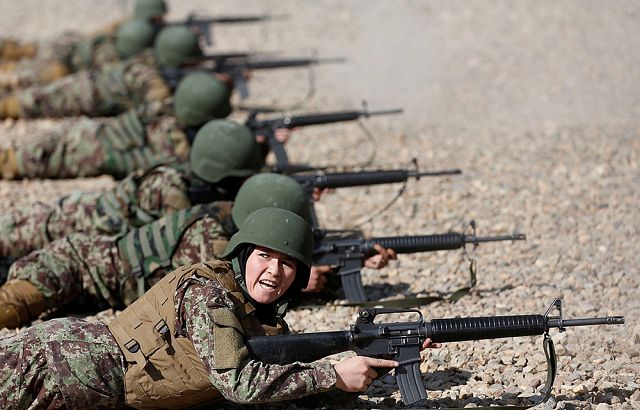 NATO trainers found that common reasons women cited for leaving the security forces were "opposition from male relatives, problems with male colleagues, low pay, family obligations, lack of promotion or meaningful assignment opportunities, and a lack of training and security", according to SIGAR.
Those difficulties were confirmed by Benafsha Sarwari, a 20-year-old teacher at the Kabul academy, who nevertheless expressed determination to keep serving.
"I have experienced many challenges," she said. "We live in a conservative society and most people are pessimistic about the women who work outside. But we must not give up. We have to overcome the challenges and perform our duties."