Russia pays tribute to Soviet-era clown Oleg Popov
Comments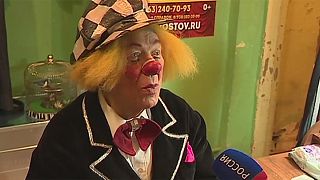 Russia has been paying tribute to the renowned Soviet-era clown Oleg Popov.
The 86-year-old died suddenly on Wednesday while on tour in the Russian city of Rostov-on-Don after reportedly suffering a heart attack.
Popov became a cultural icon in Russia, rising to fame whilst touring Europe in the 1950s with the Moscow state circus. He also starred in several films.
Popov is expected to be buried in Germany, where he had lived since the 1990s.