Hariri officially invited to form new Lebanese government
Comments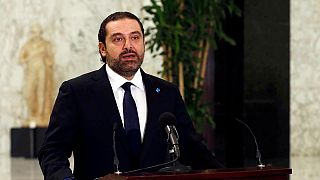 The newly-elected Lebanese President Michel Aoun has officially asked the Sunni politician Saad al-Hariri to form a new government.
This after Hariri won the support of a majority of MPs.
Aoun, who's a former army commander and ally of the Hezbollah group, was elected president in a parliamentary vote on Monday, ending a political deadlock that lasted more than two years.
Hariri was prime minister of Lebanon from 2009 to 2011 and he's expected to take up that role again as part of the political deal that allowed Aoun, a Maronite Christian, to become head of state.