Dozens of civilians die in airstrike called to protect US and Afghan troops
Comments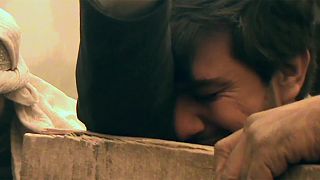 At least 30 civilians have been killed, many of them children, in Northern Afghanistan after airstrikes were called in to protect US and Afghan troops fighting the Taliban.
NATO has said it will investigate the reported deaths, near the city of Kunduz.
The air support was apparently requested after two US soldiers were killed.
Afghan officials have said there was heavy fighting overnight in the village of Buz Kandahari, about 5 Km from the centre of Kunduz, which Afghan fighters succeeded in entering last month.
"Airplanes started bombing from ten at night until six in the morning. Four children, a father, mother and grandfather from one family are all here. We pulled out their bodies from the rubble," one local resident said.
Another 25 civilians were also reportedly wounded in the operation against the Taliban.
Later, residents carried over a dozen bodies to the local governor's office in Kunduz to demonstrate their anger.