Worshippers killed in grotto collapse in central Brazil
Comments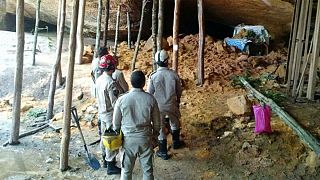 At least ten people died and four others were injured after a grotto partially collapsed during a religious ceremony in Brazil.
It happened in the central city of Santa Maria where around 50 people had gathered to celebrate All Saints' Day.
The grotto is a pilgrimage site for worshippers. The area was cleared and sectioned off pending an investigation.