Green-eyed 'Afghan girl' in court on fake ID card charge
Comments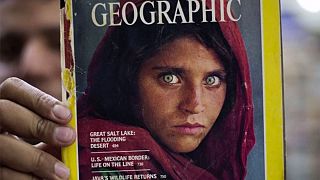 The famous green-eyed 'Afghan girl' has appeared in court in Peshawar, accused of having a fake Pakistani identity card.
Sharbat Gulla shot to international fame in 1984 when a photo of her, as a refugee girl, made the cover of National Geographic.
She surfaced in Pakistan in 2014, but went into hiding when authorities claimed she'd bought a fake card.
Gulla insisted in court that she had not fraudulently obtained nationality documents.