Cyanide coffee killer jailed in Indonesia
Comments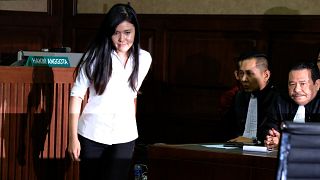 An Indonesian woman has been jailed for 20 years, after being found guilty of killing a former classmate with cyanide-laced coffee.
Jessica Kumala Wongso, 28, was convicted of murdering Wayan Mirna Salihin at a Jakarta cafe in January.
The court heard that Wongso was angry that Salihin had suggested she break up with her troublesome boyfriend.
Wongso's lawyers say they will appeal the verdict.