German couple go on trial accused of torturing women
Comments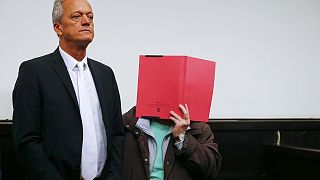 A couple have gone on trial accused of luring women to their house in western Germany and torturing them so badly, that at least two of them died.
Now estranged, Angelika B. and Wilfried W., are accused of murder by neglect.
It is alleged they used online personal ads to get women to their home in the small town of Hoexter.
The police started investigating after a 41-year-old woman died in hospital from injuries, said to be related to torture.