Japanese pensioner injures three in suicide blast
Comments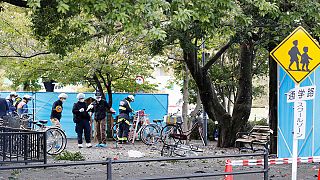 A Japanese pensioner blew himself up in a park in the Japanese city of Utsunomiya, injuring three people, according to local media.
The 72-year-old retired soldier's car and house were also destroyed in explosions around the same time, NHK reported.
Police said they found a suicide note.
The injured, suffering shrapnel wounds, were two men aged 64 and 58 and a 14-year-old boy.
Utsunomiya lies around 100 kilometres north of Japan's capital Tokyo.
Witnesses said they heard a number of loud explosions.
''There was such a strong shock-wave. It doesn't compare with the explosion of gas canisters. After the first bang, there were much bigger explosions,'' said one man.
Japan has historically suffered from among the highest suicide rates in the world.