Convert or destroy - what will happen to Hitler's home?
Comments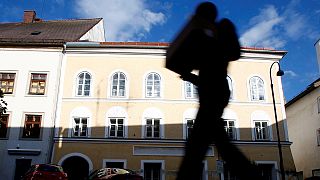 The building where Adolf Hitler was supposedly born will be remodeled, Austria's interior minister has suggested after initially saying it would be torn down.
On Monday, Wolfgang Sobotka said the Nazi dictator's birthplace, in the town of Braunau, would be destroyed to stop far-right extremists paying homage.
While confusion reins on what will actually happen, he told reporters that it may now simply be thoroughly redesigned.
''What is essential for us is that neo-Nazis and other groups don't have a place where they can gather.
What is clear is that the architecture needs to change in a way that recognition isn't possible anymore." Sobotka said.
Hitler's home, and what to do with it, has been a long-running source of debate in Austria and vexed politicians for decades.
One local resident in Braunau said: ''I think it's good that certain objects get demolished where the connotation isn't good. But demolishing a functional house is something that one should consider very carefully."
An architectural competition is expected to be put to tender with the aim of cleansing the structure of any links to the Nazi leader, though the foundations of the building, even if it is destroyed, are likely to remain.