World's oldest giant panda in captivity dies aged 38
Comments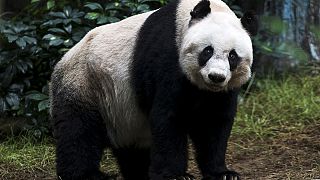 The world's oldest giant panda in captivity has died in Hong Kong aged 38. Jia Jia whose name means "good" was put to sleep after rapidly deteriorating health over the past two weeks. She'd been gifted to Hong Kong in 1999 to mark the second anniversary of the city's handover from former colonial ruler Britain.
Pandas are endangered because most of their natural habitat has been destroyed for timber, farming and construction, according to the World Wildlife Fund.
A Chinese government survey in 2014 estimated 1,864 pandas live in the wild, up 17 percent from 2003. They also have an exceptionally short breeding season, with females fertile for just 24 to 36 hours a year.
RIP#JiaJia – World's oldest #panda dies in captivity aged 38 https://t.co/J3Z8A2cAN3 38/7937518 via pic.twitter.com/XE24cTPgHe

—

WWF

_Australia (@WWF_Australia) October 17, 2016