Stampede in India kills dozens of Hindu pilgrims
Comments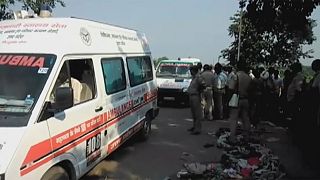 At least 24 people have been killed and dozens injured in a stampede at a Hindu religious ceremony in northern India.
Saturday's crush took place on the outskirts of the city of Varanasi, in Uttar Pradesh.
Only 3000 devotees were expected to attend the ceremony – instead of the more than 70,000 who crowded the ashram.