Syrian terror suspect Jaber al-Bakr found dead in prison
Comments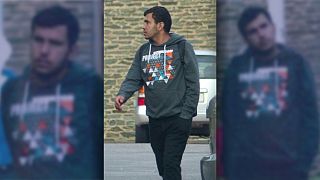 A Syrian migrant suspected of planning a bomb attack on a Berlin airport has reportedly been found hanged while in police custody.
Twenty-two-year-old Jaber al-Bakr is said to have committed suicide despite having been under round-the-clock surveillance in a Leipzig prison.
German police seized al-Bakr in the eastern city of Leipzig on Monday (Oct 10) following a two-day hunt after he evaded arrest during a raid on a flat in nearby Chemnitz.
German police had been watching him for months when they targeted the property where they found 1.5kg of explosives.
Albakr was eventually caught after three Syrians he met via an online forum on refugee accommodation recognised the 22-year-old's face from 'wanted' posters. They raised the alarm after having tied him up.
Hope everybody gets this story right: Syrian #refugees in Leipzig identify & tie up wanted #terror suspect & deliver him to German police.

— Volker Perthes (@volkerperthes) October 11, 2016
Investigators believe al-Bakr who is thought to have had links with ISIL, had been close to planning a serious attack comparable to that which that killed 130 people in Paris last year.