Jerusalem: Yom Kippur observed under heightened security
Comments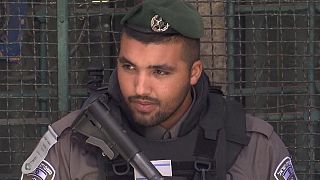 Yom Kippur is being observed under heightened security in Jerusalem.
The holiest day in the Jewish calendar, the Day of Atonement usually sees thousands of worshippers converge on religious sites in and around the city.
But a gun attack on Sunday (October 9), in which two people were killed has prompted the mobilisation of extra Israeli police units, including border forces, special teams and undercover officers. A 48-hour closure on Gaza and the occupied West Bank has also been put into force, the Israel Defence Force says, with exceptions only being made for medical emergencies and humanitarian cases.
Sensitive areas such as the Old City and the Western Wall, where Jews traditionally gather to pray, are under particular scrutiny, according to police spokesperson, Micky Rosenfeld.