German prosecutors drop Erdogan insult case
Comments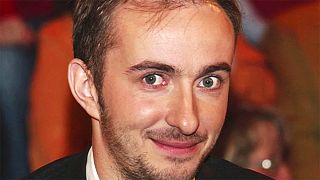 A German comedian accused of insulting Turkish President Recep Tayyip Erdogan will not face any further action after the criminal charges were dropped.
Prosecutors have said there is insufficient evidence to continue a case against Jan Boehmermann.
The comic recited a satirical poem on his TV show last March, which made sexual references to Erdogan.
The incident led to the Turkish president filing a complaint, alleging that he had been insulted.
When Angela Merkel's government then gave the green light for a potential prosecution, the German Chancellor was accused of not standing up for free speech and faced a wave of criticism.