LIVE: 2016 Ibrahim Index - A Decade of African Governance
Comments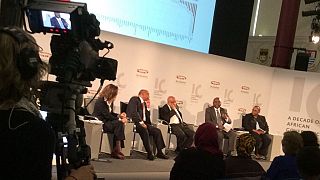 The 2016 Ibrahim Index of African Governance (IIAG) has been launched in London under the theme: A Decade of African Governance.
The IIAG measures the quality of governance in every African country on an annual basis. It does this by compiling data from diverse sources to build an accurate and detailed picture of governance performance.
The Mo Ibrahim Foundation defines governance as: the provision of the political, social and economic public goods and services that every citizen has the right to expect from his or her state, and that a state has the responsibility to deliver to its citizens.
The Foundation does not collect primary data, but rather collates data provided by respected external sources. To ensure a robust and comprehensive analysis, the data are required to cover at least 33 of the 54 countries on the continent and provide at least two years' worth of data for these countries since 2000.
For more on how the Index of African Governance is built, watch the illustration below:
The broad aim of the IIAG is to better inform and sustain the debate on African governance by providing a transparent and user-friendly resource to:
support citizens, governments, institutions and the private sector to accurately assess the delivery of public goods, services and policy outcomes
encourage data-driven narratives on governance issues
help determine, debate and strengthen government performance
Africanews covered the 2016 Ibrahim Index of African Governance (
IIAG

) extensively on air and online.